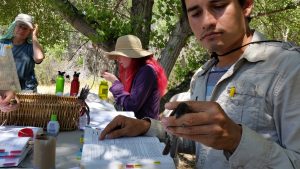 In 2016, the Southern Sierra Research Station created 24 acres of new riparian habitat and enhanced 49 acres of existing mature riparian Yellow-billed Cuckoo and Willow Flycatcher habitat on Audubon's Kern River Preserve. During 2017, SSRS established 3 MAPS (Monitoring Avian Productivity and Survival) stations in our enhancement sites and captured over 1300 adult and juvenile songbirds including several state recognized species of greatest conservation need (SGCN).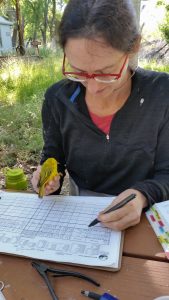 MAPS is a great way to evaluate indicators of restoration and conservation success because captured songbirds can be aged to juvenile or adult, and juvenile recruitment is correlated with species declines. MAPS stations also allow determining adult and juvenile within- and between- season survivorship via recaptures. With additional years of data, it will be possible to assess long-term changes in habitat quality using breeding productivity and survivorship rates for SGCN in our enhancements and species trends range-wide.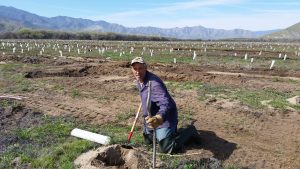 Our 2017 MAPS stations engaged the local community with visits from local school groups, local newspapers, professional banders, and other interested community members. One of our stations operates right outside of the visitors center at Audubon KRP headquarters, thus, we have a great opportunity to educate the public about songbird conservation.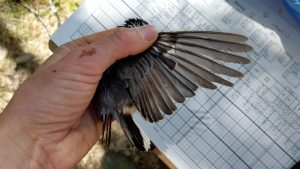 However, SSRS needs funding for internships for 3 technicians to help run MAPS stations this spring. The technicians will help mist net birds, weigh and measure them and record detailed information on their age and sex, among other details. Extensive training is required for licensing.  In addition, donations to that program will help provide equipment needed for another MAPS station run by volunteers Denise LaBerteaux and Bruce Garlinger.
To donate, go to southernsierraresearch.org and click on RESEARCH. Or mail donations to Southern Sierra Research Station, P.O. Box 1316, Weldon, CA 93283.